Calendar For Life
Pre-born children need all the help they can get! When one child is allowed to live generations are allowed to live. Your Prolife work and efforts save lives.
Because the world-wide web is a huge information highway, offering low cost access, high speed transport for your Prolife efforts, making them readily available to millions of people.
May your Prolife information reach all people of good will who are concerned for the betterment of men and women and the cultural health of society! Thousands are searching for your Prolife information.
People like you create thousands of Prolife events and activities. You want these to reach a wider audience. The Calendarforlife.org helps do that! Using it can help you save lives.
Because our culture cannot turn away from the faces of these innocent unborn children, crying out for help, who are without guilt, as their lives are sacrificed.
And abortion is not a standalone issue. It's tied up with a whole culture's view on other fundamental social issues. Among these, is marriage, ethical medical research, religious freedom, knowing gender, secularized media group think, etc.
The Calendarforlife.org conducts web processes which assist you, making your Prolife events and activities reach more people.
Upcoming Pro-life Events
Utica , New York
New York Right to Life sponsors a Pro-Life teen leadership weekend "Camp Esther" at the Good News Center, 10475 Cosby Manor Rd, Utica, NY 13502 - Camp Esther is an intensive, weekend-long pro-life boot camp that trains students to be effective advocates for Life. This fantastic pro-life leadership program trains students
Dayton , Ohio
A four day bike ride, leaving University of Dayton Wednesday morning at 8:30.....Arriving at Notre Dame University Saturday afternoon.
Hudson , Ohio
The LIFE CHALLENGE combines exercise, education and fundraising into one giant heap of fun. You will be able to complete the challenge as an individual or as a team doing something positive that will not only affect you but impact many lives including the unborn.

Whether you
New Orleans , Louisiana
New Orleans Right to Life, in conjunction with Louisiana Black Advocates for Life, will host a "Dinner for Life," featuring guest speakers Dr. Kathy Allen and the Rev. Corey Hicks, at the St. Maria Goretti Parish Hall, 7300 Crowder Blvd. New Orleans, on Saturday, July 29, from 5:30-7 p.m.
Swanton , Ohio
Come and see what this new family-friendly ministry's all about at 9:30 a.m. on Saturday, July 29 at at Oak Openings Metro Park, 4139 Girdham Rd., Swanton, OH. Open to all ages, 1 – 101! Walk/Run/Pray for the Unborn. Fr. Jeff Smith, from St. Joseph Parish, Maumee, will lead us
Silverado , California
VOX VITAE, BE A VOICE FOR LIFE invites you to attend a camp hosted by the Vox Vitae team designed with one goal in mind—to educate, inspire, and spiritually nurture people to be a loving voice for life. Vox Vitae Camp provides each of our campers with a valuable learning experience
Twin Lakes, Kenosha County , Wisconsin
Join us for an afteroon of golf to support hope and healing from the heavy burdens of abortion and sexual traumas and addictions, right here in Kenosha County.

We're golfing 9 holes with a cart at Twin Lakes Country Club with lunch and dinner
Any City - Nationwide
The song is scheduled to hit stores on June 23, 2017 but I wanted to send a copy your way now in case there might be an opportunity to get connected with Pro-Life organizations and further spread the message of cherishing and protecting human babies to younger generations.
Columbus , Ohio
Heartbeat International Conference. As a front-line life-saver, the care you provide makes a world of difference for each woman and child your center serves day in and day out. These women and children depend upon you and your organization to faithfully and excellently live out your God-given call. That's why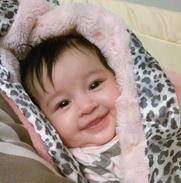 Rosemead , California
An evening of Fun for the Whole Family! Join GPS Volunteers at NATIONAL NIGHT OUT 2017 TUESDAY, AUGUST 1st 6 - 9 p.m. Zapopan Park 8301 Garvey Avenue Rosemead, CA