Calendar For Life
Pre-born children need all the help they can get! When one child is allowed to live generations are allowed to live. Your Prolife work and efforts save lives.
Because the world-wide web is a huge information highway, offering low cost access, high speed transport for your Prolife efforts, making them readily available to millions of people.
May your Prolife information reach all people of good will who are concerned for the betterment of men and women and the cultural health of society! Thousands are searching for your Prolife information.
People like you create thousands of Prolife events and activities. You want these to reach a wider audience. The Calendarforlife.org helps do that! Using it can help you save lives.
Because our culture cannot turn away from the faces of these innocent unborn children, crying out for help, who are without guilt, as their lives are sacrificed.
And abortion is not a standalone issue. It's tied up with a whole culture's view on other fundamental social issues. Among these, is marriage, ethical medical research, religious freedom, knowing gender, secularized media group think, etc.
The Calendarforlife.org conducts web processes which assist you, making your Prolife events and activities reach more people.
Upcoming Pro-life Events
St Louis , Missouri
Are you a rising high school senior or college student? Looking for an educational pro-life summer experience? The RLA will offer an eight-week unpaid summer internship in June and July. The internship will be approx. 16 hours/week (Tuesdays and Thursdays). Internships are available to rising high school seniors and college
Minneapolis , Minnesota
University Faculty for Life sponsors the Annual Conference. Annual convention of the University Faculty for Life, an interdisciplinary and multidisciplinary fellowship of scholars interested in research, dialogue, and publication respectful of human life from conception to natural death. 2017 Conference themes: Key Issues in Bioethics with contributed papers, plenary talks, and
Notre Dame , Indiana
The Notre Dame Center for Ethics and Culture sponsors the annual "Vita Institute". The Notre Dame Vita Institute educates current and emerging, national and international pro-life leaders in the fundamentals of beginning of life issues at the highest academic level from the perspectives of social science, biology, philosophy, theology, law, communication,
Pacific , Missouri
Defenders of the Unborn will stand in a peaceful protest, from 4:00 p.m. until 6:00 p.m. We will gather at the main entrance into the hospital at Ballas. Signs will be provided. A Religiously Affiliated Hospital Donates Thousands of Dollars to Koman and Planned Parenthood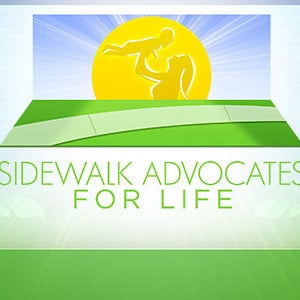 Eugene , Oregon
YOU'RE INVITED to join Sidewalk Advocates for Life National Team members, Susan O'Neill and (Former Planned Parenthood Manager) Ramona Trevino, for a comprehensive, peaceful #sidewalkadvocacy training in Eugene, Oregon!

Come learn how to confidently and peacefully offering loving, life-affirming alternatives
Glen Burnie , Maryland
The Pregnancy Clinic will host the Annual Ride for Life, a 90-mile scenic motorcycle ride to raise funds and awareness for the work of the Pregnancy Clinic, a faith-based, medical non-profit, offering a comprehensive range of totally free services including pregnancy testing, ultrasound, STD/HIV testing, counseling, community resources, referrals and
Grand Rapids , Michigan
Grand Rapids Right to Life will have a booth at this year's Rock the Block street fair at Madison Square in Grand Rapids. This is a great opportunity for us to get in front of thousands of people and to educate on the prolife issue.
Jackson , Mississippi
Pro-Life Mississippi Walk for Life sponsored by St. Richard's Catholic Church and The Knights of Columbus. Meet at St. Richard's Catholic Church located at 1242 Lynnwood Dr, Jackson, MS 39206 at 7:00 a.m. for registration, and the walk will begin at 7:30 a.m. BRUNCH WILL BE PROVIDED by the St.
Sheridan , Wyoming
Join us the 2nd Saturday in June for a morning of fellowship and easy 2-mile walk. Walkers collect pledges from their family and friends to support Legacy Pregnancy Center. Walkers earning at least $200 in pledges receive a free Walk t-shirt.
West Allis , Wisconsin
Join Pro-Life Wisconsin as we celebrate life and family amid a culture that's consistenty turning toward death. We're marking the anniversary of the Griswold v. Connecticut Supreme Court decision that has resulted in many turning to abortion as a "plan b," after their contraception fails.