Calendar For Life
Pre-born children need all the help they can get! When one child is allowed to live generations are allowed to live. Your Prolife work and efforts save lives.
Because the world-wide web is a huge information highway, offering low cost access, high speed transport for your Prolife efforts, making them readily available to millions of people.
May your Prolife information reach all people of good will who are concerned for the betterment of men and women and the cultural health of society! Thousands are searching for your Prolife information.
People like you create thousands of Prolife events and activities. You want these to reach a wider audience. The Calendarforlife.org helps do that! Using it can help you save lives.
Because our culture cannot turn away from the faces of these innocent unborn children, crying out for help, who are without guilt, as their lives are sacrificed.
And abortion is not a standalone issue. It's tied up with a whole culture's view on other fundamental social issues. Among these, is marriage, ethical medical research, religious freedom, knowing gender, secularized media group think, etc.
The Calendarforlife.org conducts web processes which assist you, making your Prolife events and activities reach more people.
Upcoming Pro-life Events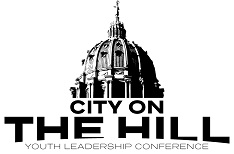 Lancaster , Pennsylvania
City on the Hill (COTH) is a unique one-week experience for high school students that is designed to teach worldview principles and develop leadership skills. The action-packed week incorporates top-notch speakers who challenge the young people to think critically and be able to defend their viewpoints in the public square.
Newark , New Jersey
On July 23, the date of his birth, we will celebrate Father Benedict's life in thanksgiving for all that he accomplished for the poorest of the poor and the mothers and babies of Good Counsel.
Paynesville , Minnesota
Minnesota's pro-life youth camp. Are you a high school student who wants to be trained as a pro-life leader? Learn how to help bring down the walls of the culture of death.
Camp is a three-day summer camp of pro-life education and fun times with new friends from around the
Any City - Nationwide
Birth a panda and the world rejoices- birth a baby and you are adding to the "surplus population." Bill and Melinda Gates, population control enthusiasts extraordinaire, feted for funding a so-called "remote control" contraceptive for female humans. The new implant is said to release powerful, steroid-based drugs that shut down
Elgin , Illinois
Annual Chuck Hollenbach "Never Give Up On Life" Memorial Golf Outing. The outing promises to be a day of terrific golf, camaraderie, and great fun for all participants. Aside from being a great time for all participants; this outing helps support a Culture of Life because all of the proceeds
Olathe , Kansas
Jerry & Kaye Meiners' 23rd Annual Pro-Life Golf Classic.
Any City , Maryland
Defend Life Maryland is sponsoring the "Annual Maryland Face the Truth Tour" at various locations across Maryland. Social reform movements throughout history have used images to show people the injustice they were fighting. Those who stopped the slave trade showed pictures of the slave ships; those who reformed the child
Dubuque , Iowa
Dubuque County Right to Life will once again have an educational display booth at Dubuque County Fair. DCRTL has an educational booth filled with good solid pro-life information as well as fun giveaways for the children (of all ages). It's a wonderful opportunity for us to reach the community with
Rocklin , California
City on the Hill is a nonprofit organization composed of Christian men and women involved in the fields of Christian ministry, education, business, law, medicine, media and public service – organized for the purpose of sponsoring an educational opportunity, which we call the City on the Hill Youth Leadership Conference.
Columbus , Ohio
This July, Ohio Right to Life is headed back to the Ohio State Fair for 12 days of pro-life education, activism and of course, fair food!

Ohio Right to Life is now looking for passionate pro-life volunteers to fill shifts at our Fair booth.