Calendar For Life
Pre-born children need all the help they can get! When one child is allowed to live generations are allowed to live. Your Prolife work and efforts save lives.
Because the world-wide web is a huge information highway, offering low cost access, high speed transport for your Prolife efforts, making them readily available to millions of people.
May your Prolife information reach all people of good will who are concerned for the betterment of men and women and the cultural health of society! Thousands are searching for your Prolife information.
People like you create thousands of Prolife events and activities. You want these to reach a wider audience. The Calendarforlife.org helps do that! Using it can help you save lives.
Because our culture cannot turn away from the faces of these innocent unborn children, crying out for help, who are without guilt, as their lives are sacrificed.
And abortion is not a standalone issue. It's tied up with a whole culture's view on other fundamental social issues. Among these, is marriage, ethical medical research, religious freedom, knowing gender, secularized media group think, etc.
The Calendarforlife.org conducts web processes which assist you, making your Prolife events and activities reach more people.
Upcoming Pro-life Events
Rocklin , California
City on the Hill is a nonprofit organization composed of Christian men and women involved in the fields of Christian ministry, education, business, law, medicine, media and public service – organized for the purpose of sponsoring an educational opportunity, which we call the City on the Hill Youth Leadership Conference.
Columbus , Ohio
This July, Ohio Right to Life is headed back to the Ohio State Fair for 12 days of pro-life education, activism and of course, fair food!

Ohio Right to Life is now looking for passionate pro-life volunteers to fill shifts at our Fair booth.
Easton , Massachusetts
The Roman Catholic Diocese of Fall River Pro-Life Apostolate is hosting the Annual Pro-Life Boot Camp at Stonehill College 3320 Washington Street, Easton, MA 02357. The next generation of pro-life leaders is rising up, and young people themselves are leading the way. Join us and be a part of the
Fayetteville , North Carolina
Camp Joshua North Carolina's pro-life youth camp. Camp Joshua North Carolina is a jam packed pro-life weekend that will equip you to be a leader in building up the Culture of Life! For High School Sophomores, Juniors, and Seniors. Come to Camp Joshua and learn how to help bring down
Mundelein , Illinois
Annual Courage Conference with Talks from renowned speakers on topics like identity, friendship, vocation, discipleship and forgiveness. Witness talks by Courage members about their personal journeys and the impact of the Church and of Courage on their lives. Move beyond the confines of the homosexual label to a more complete
Any City - Nationwide
Maafa 21 - Movie Online. They were stolen from their homes, locked in chains and taken across an ocean. And for more than 200 years, their blood and sweat would help to build the richest and most powerful nation the world has ever known. But when slavery ended, their welcome
Humphrey ,
Come to Camp Joshua our Youth Outreach will host the AR Camp Joshua for teens aged 14-19 to learn about pro-life issues to become better equipped to help tear down the walls of the Culture of Death in our nation and to become prepared to be tomorrow's Pro-life leaders! visit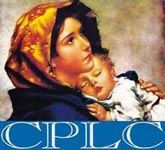 Irving , Texas
Youth For Life Pro-Life Boot Camp to be held at the University of Dallas July 28-August 1. The theme this year is "Doing ordinary things with extraordinary love." Join us for Total Pro-Life Immersion! Pro-Life Boot Camp is one of the best opportunities for students entering grades 9-12 for the 2017-18
Lawton , Michigan
It's our annual pro-life networking event! There's going to be camping, bonfires, swimming, sports, fireworks and a flash mob! Bring your friends and family because we'll also be having our first outdoor solemn high mass! The 'Crusaders for Life' is a youth-led grassroots movement of pro-life youth from Chicago and beyond.
Mundelein , Illinois
There is hope after abortion. Lake County Right to Life welcomes Vicky Thorn, founder of Project Rachel and executive director of the National Office of Post-Abortion Reconciliation & Healing on July 28, 6 p.m., at the DoubleTree in Mundelein. "What We Didn't Know: Understanding Our Biology and Wounds" will