Calendar For Life
Pre-born children need all the help they can get! When one child is allowed to live generations are allowed to live. Your Prolife work and efforts save lives.
Because the world-wide web is a huge information highway, offering low cost access, high speed transport for your Prolife efforts, making them readily available to millions of people.
May your Prolife information reach all people of good will who are concerned for the betterment of men and women and the cultural health of society! Thousands are searching for your Prolife information.
People like you create thousands of Prolife events and activities. You want these to reach a wider audience. The Calendarforlife.org helps do that! Using it can help you save lives.
Because our culture cannot turn away from the faces of these innocent unborn children, crying out for help, who are without guilt, as their lives are sacrificed.
And abortion is not a standalone issue. It's tied up with a whole culture's view on other fundamental social issues. Among these, is marriage, ethical medical research, religious freedom, knowing gender, secularized media group think, etc.
The Calendarforlife.org conducts web processes which assist you, making your Prolife events and activities reach more people.
Upcoming Pro-life Events
Cinnaminson , New Jersey
Walk-a-Thon for Good Counsel Homes - South Jersey. Supporting homeless, pregnant women and children with a safe, loving home, medical care, education, job skills, social skills, counseling, spiritual guidance, parenting, and nutrition. Walk to provide our homeless, pregnant mothers and babies with a safe, loving home, medical care, education, job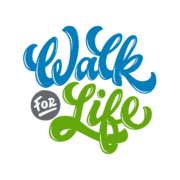 Colorado Springs , Colorado
Join over 1,500 others on Saturday, June 4th as we Walk+Run for Life! The Walk and Run is a family friendly event for people of all ages, and is a great way to get your kids involved with supporting
Fayetteville , Pennsylvania
Join us for our annual WALK for LIFE at beautiful Norlo Park, 3050 Lincoln Way E, Fayetteville. This is a leisurely 2 mile walk with lots of extra fun added in! Door prizes. Snacks. Clown. Face painting. Photo booth. Free chair massages by Apex Wellness Center. $25 to be bibbed.
Lincoln , Michigan
Upper Downriver Right to Life raising funds for Pro-Life. Bring the family and join this Fundraiser for Right to Life of Michigan Downriver Affiliates: Upper Downriver & Central Wayne County. (734) 288-8798.
Pueblo , Colorado
The Walk for Life is an exciting time for staff, volunteers and supporters of A Caring Pregnancy Center (ACPC) to come together and celebrate life! IT'S EASY! Registrants collect pledges in support of ACPC before the Walk/Run. You don't have to collect money. ACPC will take care of collecting the
Any City - Nationwide
"I remember seeing your group on my campus last year and it had a significant impact on me," Emmilee from Bowling Green State University wrote to Created Equal recently. "When I first saw your displays, I did not want to believe what I saw, but I
Los Alamitos , California
Join us Sunday, June 4th from 3pm to 7pm for our Santa Maria BBQ, featuring Babcock Winery & Vineyards and Three Weavers Brewing Company. Music by duo Larry and Michael, Twins-Chad and Sean Bierman Special Guests . Please note that this is an adult affair, 21 years of age and
Baton Rouge , Louisiana
Hey high schoolers! Be trained to be a pro-life agent of change in your community at our exciting PULSE weekend and week-long events! PULSE is the new name for the Louisiana Camp Joshua and Joshua Leadership Institute events.
Lebanon , Ohio
Two Foursomes, 8 Door Prize Tickets, 8 Drink Tickets, Hole Sponsor and Contest Markers Signage, Full Page Ad in Program, Premier Dinner Recognition
Pierson , Michigan
Join us for a great day of golf and prizes at the 10th annual Prolife Golf Classic. This event, held at beautiful Pilgrim's Run Golf Club, is a day of fun for golfers of all levels. Pilgrim's Run Golf Club was selected as the favorite place to golf in West